Father's Day is right around the corner and helping your child create personal handmade gifts that will melt the heart of fathers everywhere has never been easier. The best gifts come from the heart and these gift ideas are sure to make the father figure in your life proud. Kids will feel pride as Dad opens his gift of love!
1. Popsicle Father's Day Card

Show Dad he's the coolest around with these super cute googly eyes popsicles! Use the free template to create a personal popsicle and message or make this cool craft your own and create a personalized message. Dad will be sure to know "he's the coolest!"
Learn more: Projects with Kids
2. DIY Father's Day Cards

Help kids make adorable cards for dad with 5 different and fun craft ideas. Make a Bow-Tie Shirt, a Father's Day Magic Card, a DIY Paper Award Ribbon, a Father's Day Trophy Card, or a DIY Father's Day Tuxedo Card. No matter your choice, Dad is sure to keep this card for years to come.
Learn more: Easy Peasy and Fun
Let Dad know he is # 1 with this adorable craft project for kids! You don't need to buy expensive supplies to show Dad he is the best. Make cute award ribbons or a popsicle stick craft full of phrases to describe dad and make his Father's Day the Best!
Learn more: Crafts by Ria
4. Handmade Father's Day Craft for Kids

Craft foam activities may take some help from mom, but don't fear! The look on Dad's face will be worth it when he sees this adorable handmade craft, but if the foam is too much for your little one to cut, use construction paper instead! Download the popsicle template and make Dad the happiest Dad alive.
Learn more: Homeschool Preschool
5. Give Dad a Monster Hug

Kids of all ages can create the perfect Father's Day gift with this variety of favorite activities. Give Dad a "Monster Hug," handprint crafts like a "King of the Grill," dish, or a personalized shirt! With 15 great ideas to choose from, Dad will receive a gift he loves!
Learn more: I Heart Arts n Crafts
6. Handmade Picture Frames

Favorite memories don't need to break the bank. The best ones come from the heart. Make an adorable card, picture frames, or craft handmade projects to present to Dad on his special day!
Learn more: Easy Peasy and Fun
7. Customized Trinkets for Dad

Tell Dad he is your rock with these 30 easy-to-make crafts and DIY gift ideas! Kids of all ages will be excited to create a customized gift for the Dad in their life, and Dad will be reminded of just how important he is!
Learn more: Parade
8. Unique Father's Day Gift

Nothing says "I Love You" more than a homemade gift. 7 fun and easy Father's Day Gift ideas will have kids creating the perfect craft project for Dad's Day, so grab the paper, glue, and markers, and let them create their own unique Father's Day Gift!
Learn more: Easy Kids Craft
9. Thumbs Up for the Best Dad Card

Take a minute to give Dad a Thumb's Up this Father's Day with this adorable family project. Trace your child's hand to give it a personal touch and watch Dad smile as he is shown how much he is loved.
Learn more: Easy Peasy and Fun
10. Dad is a Superhero Craft

Dad's are heroes and that is how he will feel when he receives one of these heartwarming Father's Day Gifts. Bust out the crafts supplies and array of colors and watch your kids create a one-of-a-kind gift for Dad.
Learn more: Singapore's Child
Letting kids make Dad's Father's Day present has never been easier. Decorate a rock for Dad with a personalized note, create DIY yourself picture frames complete with family pictures, or make sea-worthy cupcakes for the fishermen in your lives. Dad will love his special surprise.
Learn more: Taste of Home
Fabric markers, stickers, craft paint, and yarn are all that is needed to make a gift that Dad will cherish. Add an elastic band and let Dad proudly wear his Father's Day tie.
Learn more: S&S Blog
Dad's heart will melt when he receives his precious Father's Day gift! With 20 cute gift ideas to choose from, including family photographs and daddy sharks, you are sure to find the perfect gift.
Learn more: Happiness is Homemade
14. Father's day coupon book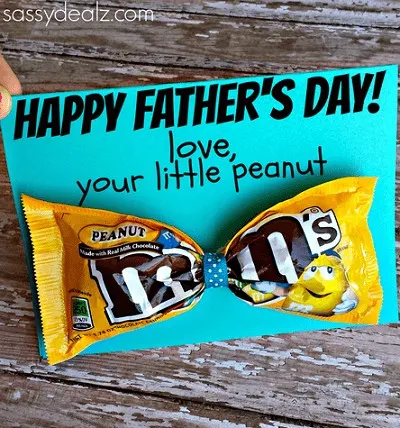 Enjoy a day of activities as your child makes a candy-filled clay pot, a DIY picture frame, an adorable custom coupon book and so much more. Dad will be thrilled with the thought and effort put into creating a special gift for his day!
Learn more: SoCal Fieldtrips
15. French Fry Craft Project for Dad

Show Dad he is the Best Fry around with this cute French fry craft project. Follow the simple steps to make Father's Day a "Super Sized" event!
Learn more: Crafting with Rachna
16. Handpaint a Coffee Mug for Dad

Give Dad a gift he won't forget with these awesome craft ideas. Make a Dad cutout frame, edible gifts, or hand-paint a coffee mug! With so many choices, Dad is sure to be happy.
Learn more: K4 Craft
17. Traditional Father's Day Gifts

Give Dad a traditional gift with a unique twist with these 17 fun and easy ideas that kids can easily make. Dad is sure to feel special this Father's Day.
Learn more: Red Ted Art
Finding the perfect gift for Dad can be difficult, but these simple crafts will help you find the right one! Instead of buying a present, make something from the heart to show dad how much you care!
Learn more: Rediscovered Families
19. All About My Daddy Activity Sheet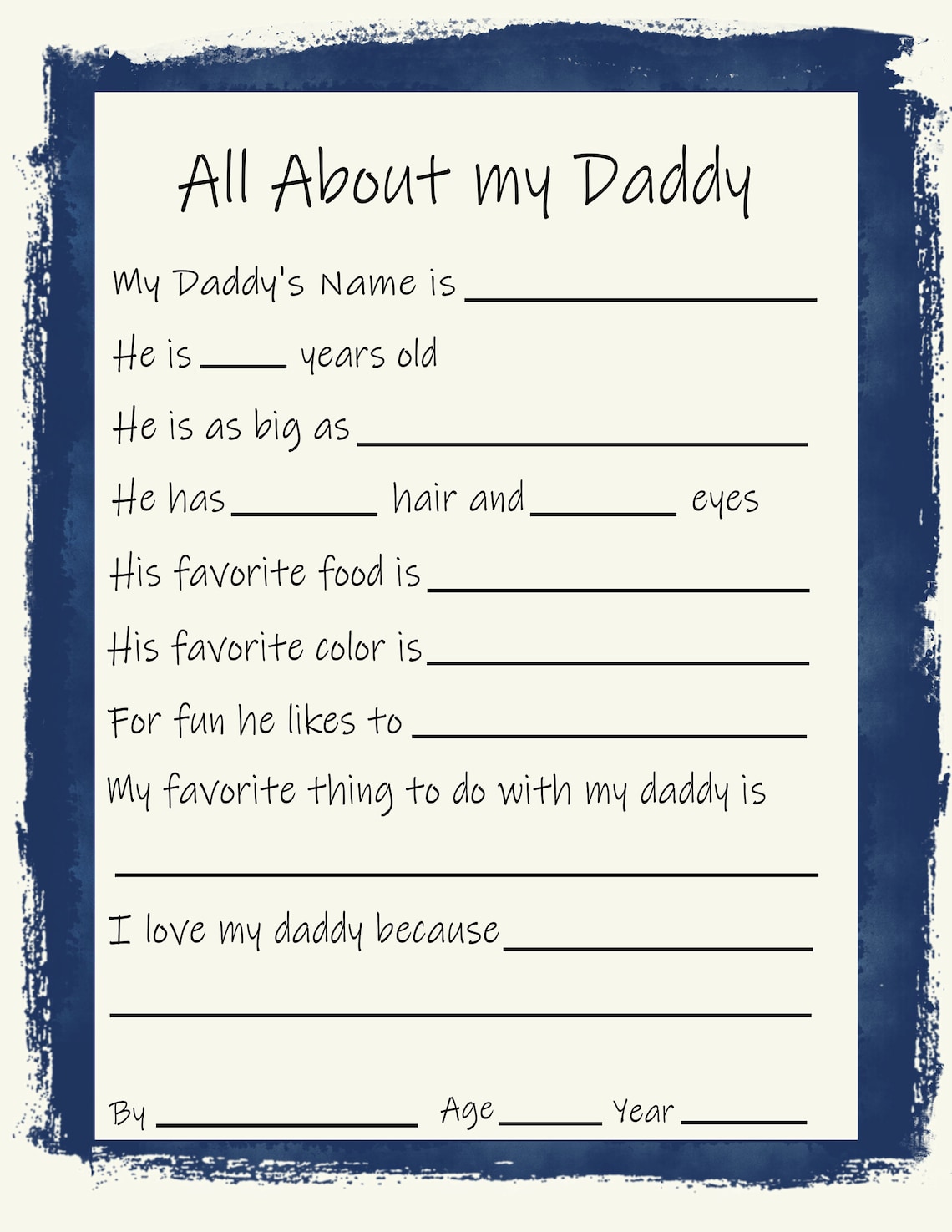 Give Dad a gift he'll keep forever! Use the downloadable activity sheet or make your own and let the kids tell Dad who he is to them!
Learn more: Etsy
20. Father's Day Wall Art